Thanksgiving Ecards For Business
Amazing ecard creation tool
Celebrating the thanksgiving holiday with ecards to your clients is a creative and effective marketing method used by businesses to engage with their clients in a warm way.
GET STARTED
Thanksgiving Corporate Ecards
We can help you to deliver a great project with ease
Sending an ecard to your clients for Thanksgiving will stand you out from the crowd but we make that project a breeze.
GET STARTED

Professional quality designs

Mobile friendly Thanksgiving ecards

Award winning support team
Why We Are So Green
10 trees are planted with Thanksgiving ecards
When you send out seasonal greetings to your customers, you don't want it to cost the earth. Not only are our thanksgiving ecards for business great value, producing and sending them creates 50 times less CO2 than sending a traditional paper card by mail.
Not only that but since eCO2 was launched we have planted 10 trees on behalf of every ecard customer.
Get Started
4 Simple Steps To Awesome Thanksgiving Ecards
We make Thanksgiving marketing simple and effective for your business
Choose Themes
Select the front and background pages of your Thanksgiving ecard for business from our extensive range of high quality, animated designs.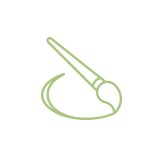 Customise Ecards
Add messages, signatures, your logo, include live wed and social media links – we make sure you're in complete control.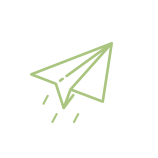 Send Ecards
Finally you get to send your Thanksgiving ecards . Its easy but we can send it for you if you want for a small nominal fee.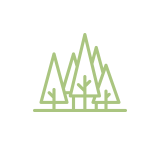 10 Trees Planted
Following the completion of your project we get busy arranging the plantation of your trees with some terrific projects.
Testimonials
See what our customers say about our Christmas Ecards
A Large Portfolio of Business Thanksgiving Ecards
We have added dozens of new images to our corporate portfolio which you can now browse by occasion or type of design, be it Thanksgiving, Christmas, New Year or others.
Each design template offers so many choices for you to create a message that will delight those you send it to. With helpful hints along the way and our customer service team just a call or click away, it couldn't be easier to get the job well done. Have a look for yourself.
Get Started
Customised Corporate Thanksgiving Ecards
Impress your clients with a great ecard
Many of our clients choose to send ecards for the Thanksgiving season in order to stand out from the crowd. You could achieve a bigger impact with a custom design. Incorporate photographs or your own video footage in order to convey the perfect marketing communication this November.
See our Selection
Motivate Colleagues With Business Ecards
Sending an ecard could be the difference yto a good or bad day
Our everyday ecards are a product designed to send personally, to customers and work colleagues. Ecards are just a different and engaging ways to thank, recognise, show appreciation, motivate and congratulate.
So whatever your role, there are designs you can use to build better business relationships. Take a look for yourself and have a go at designing one.
See our Selection
Blog
Our latest thoughts on green issues & ecards