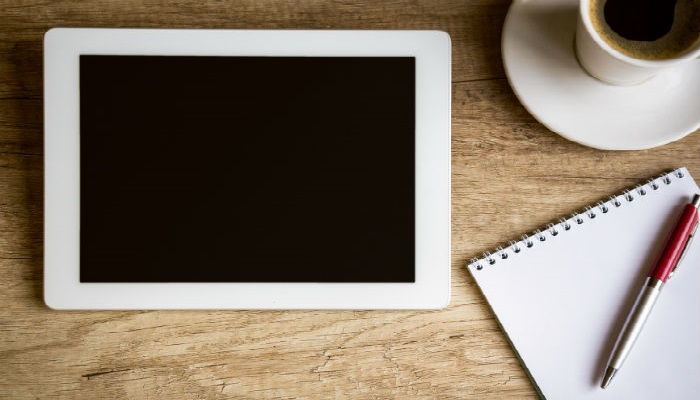 iPad Business Message
Nobody can question the ability of eCO2 Greetings in creating amazing business holiday ecards, however what about ecards for non holiday themed electronic communications? This simple design is just easy like a Sunday morning! The washed down vintage pine table containing an iPad, note pad and pen along with a fresh cup of coffee is all you need to start the day moving in the right direction. This corporate yet classic urban chic design is one of many we offer at eC02 Greetings. Our business ecards are very corporate giving that all important professional vibe, but at the same time delivering your e-message with a special polished look, just like this. As you can add your message to the iPhone screen, it makes the design even more impressive.
In addition to our stunning and cutting edge corporate communication, every day and Christmas, New Year ecards, eC02 Greetings prides ourselves on our exceptional customer care. Our customers come back to us year after year because we look after them so well and we believe in the ultimate customer experience when you work with us. Nothing is too much trouble, however great or small your request, we have a full customer care team on board, happy to help in any way we can. We are happy to assist you in designing an ecard, simply just to get a feel for how your card would look. We can add your company logo, along with some staff signatures to give it more of a personal feel. Does your business market itself to its clients at Christmas time? If so we'd love you to consider our electronic Christmas cards for business. Pop over now and see how you can wow your clients.