Where's your data from?
Data comes from Mike Berners-Lee's authoritative book, How Bad Are Bananas? References are too extensive to list here, but include the Carbon Trust, Defra, BREEAM, WWF, the Stockholm Environmental Institute and The Guardian.
Who's behind Carbonize?
This handy little tool is brought to you by eCO2Greetings.com: your friendly corporate e-card company. We care greatly about our environment, so – aside from Carbonize – we plant 10 trees for every corporate e-card you buy.
Want to know more? Tap to see our full range of corporate e-cards.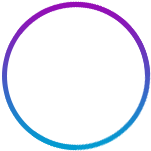 x