E Christmas Cards For Business
Professional ecards to power your brand this holiday season
Christmas e cards for business are made simple with our super easy online design tool that makes creating and personalising your seasonal ecards fast, hassle free and great fun.
GET STARTED
Custom Corporate Ecards
Looking for something a little more customized for your business?
You will be sure to wow your clients with one of our corporate ecards however if you need something incorporating your own photographs or with a little more humour check out our bespoke ecard solutions
LEARN MORE
Christmas Games For Your Business
Sending a game to your clients to embrace the fun of the Christmas period.
We have a portfolio of games that can be rebranded and sent to your clients. Check our samples and have a play for yourself.
LEARN MORE

Professional contemporary designs

Mobile friendly business ecards

Award winning support team
Why Our Business Ecards Are So Green
10 Trees planted with every ecard purchased
Let's face it, sending business ecards via email is much greener than sending a traditional paper greeting card by post. However, at eCO2 Greetings we go a big step further by planting trees with all corporate Christmas ecards we sell.
Each tree offsets 1 tonne of CO2 over its lifetime, meaning that your company will have made a significant contribution to reduce its carbon footprint.
Get Started
4 Simple Steps To Create Your Corporate Ecards
Our DIY ecard tool will allow you to create something wonderful
Choose Themes
Choose from a large range of elegant and contemporary themes of business ecards. Front page styles, insides of the ecard and music.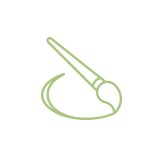 Customise Ecards
Take themes and personalise with your own messaging. Amend the font styles, colours, the animations and even add your website and social media details.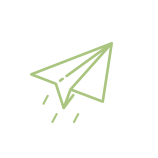 Send Ecards
Now that you've designed your corporate ecards you are ready to email them out. We make this very easy and effective so that your project is a success.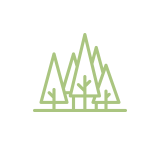 10 Trees Planted
We plant trees with our partners at American Forests as your electronic Christmas cards for business continue to deliver benefits.
Testimonials
See what our customers say about our Christmas Ecards

Making people smile
Parents always compliment the School on the ecards saying how cheerful they are and what a lovely surprise it is to receive.
Lucy Barnwell - Marketing (Abbotsholme School)
Usability and customization
Our favorite thing about eCO2 Greetings is the ease of use and the ability to customize the ecard via the dashboard
Tasos Kostalos - It Operations Manager (ROSENBERG&ESTIS,P.C.)
Hundreds Of E Christmas Cards For Business To Choose From
Our business ecards are all about professional quality and charm. Each is brought to life with subtle yet realistic animation to delight and draw recipients into the message.
We offer a wide portfolio of contemporary classic designs to suit your personal tastes and the culture of your company. Here are just a few of our electronic Christmas cards for business that will come to life with animation with the final product.
Get Started
Customized Business Ecards
Looking for an ecard with some extra wow factor?
Our standard business holiday ecards come fully loaded. But there's always a time when you might want something special, like your own images or video. We can work with you to accommodate almost any request.
See our Selection
Corporate Ecards For The Workplace
Sending ecards isnt just a Christmas activity
For all of our clients who purchase e Christmas cards for business we provide free access to our range of business ecards that can be sent to colleagues or clients to cheer up their day. Wish people good luck, happy birthday, well done or send a motivational message to inspire them. Spending just a couple of minutes to create one can create a last impact on a relationship.
See our Selection
Blog
Our latest thoughts on green issues & ecards