Company Holiday Ecards
Elegant contemporary designs to impress all
Wow your customers this holiday season with a superb animated seasonal greeting. Creating your holiday ecards couldn't be simpler with our state of the art online design tool.
GET STARTED
Cusomized Holiday Ecards
Premium ecards personalized with your material
Some companies like to send seasonal goodwill messages that offer a more personal tone or impression about themselves. We offer some excellent solutions to allow you to do so.
LEARN MORE
Games For Your Holiday Marketing
Bring some fun to the season
Sending ecards on behalf of your company is great but why don't you stand out from the crowd and create a game that will ensure your name is embedded in clients thoughts.
LEARN MORE

Elegant contemporary designs

Mobile friendly company ecards

Award winning support team
Green Company Christmas Ecards
10 trees planted with every purchase
The CO2 produced by sending ecards via email is around 4g. For a traditional card sent by post it's around 200g. If you do the math, that's 50 x less CO2 impact from a company holiday ecard!
Great, but not good enough for us because we also plant 10 trees on behalf of every ecard customer. I tonne of CO2 is offset by each tree planted so that's a massive 10 tonnes of CO2 your company will be saving by using our service – cool or what!
Get Started
4 Steps To Great Company Holiday Ecards
Our ecard tool takes the stress out of your holiday marketing
Choose Themes
To start your holiday ecards for business, you can choose front and background page designs from our extensive range.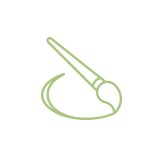 Customise Ecards
Now you can customize your holiday ecards just the way you want it with your branding, messages, fonts, colour and a lot more besides.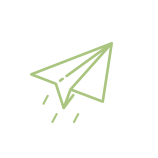 Send Ecards
When you are ready to send your ecard we give easy to follow instructions or a platform for us to send the ecards.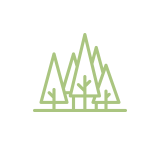 10 Trees Planted
Finally, your trees will be planted in global campaigns to tackle reforestation. That's your cue to feel smug about your good work.
Testimonials
See what our customers say about our Christmas Ecards

Helping us stand-out
Year after year, we hear from our clients that they love the cards and appreciate the eco-friendly nature of our Holiday appreciation.
Erin - Marketing Director
It's never too late.
You guys helped us deliver a great ecard project at the 11th hour. Your platform and customer service was second to none.
Derek Jones - CEO
Masses of Christmas Ecards For Your Company
Over the years we have developed a huge portfolio of designs for company holiday ecards. This year we have added more to make your choice even greater.
All our ecards are up to 4 pages long. You select the design template including the highest quality images, seasonal music and beautiful animations and then personalise and brand your ecard exactly the way you want it. Our portfolio includes, Christmas, New Year and Thanksgiving holiday themes as well as other occasions.
Get Started
Custom Company Holiday Ecards
Create an ecard that is likely to impress
Off the peg or made to measure? We recognise that sometimes you want to be able to have something tailored with specific images, video or music or just want something bespoke and exclusive to make the maximum impact.
See our Selection
Everyday Company Ecards
We provide free access to all Christmas clients
We have developed a whole new portfolio of ecards you can use every day to send to those you work with, both customers and colleagues. There are all sorts of messages that can benefit from being said via an ecard from 'thank you' to 'great job'. The more you build recognition of your customers and colleagues, the more you will get back from them.
See our Selection
Blog
Our latest thoughts on green issues & ecards