Professional quality designs

Mobile friendly Christmas ecards

Award winning support team
Greenest Christmas Ecards For Business
10 trees planted for every clients e card
It's a fact that in terms of the amount of CO2 created, traditional paper greetings cards are much less eco-friendly to create and send by mail than ecards by email. So by choosing to send Christmas ecards for your business, you are already on the right track.
We go a step further when we plant 10 trees with all Christmas ecards for business we sell and every tree planted actually offsets 1 tonne of CO2 over its lifetime.
Get Started
Corporate Christmas Ecards in 4 Steps
Creating Christmas ecards is so easy with eCO2 Greetings
Choose Themes
First of all you browse, preview and then select your front and background page from or huge range of high quality animated Christmas ecards.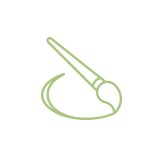 Customise Ecards
Upload your logo, compose messages, adjust the typeface, font and colour and much more. Our online tool puts you in complete control.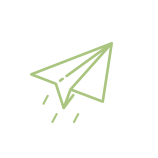 Send Ecards
Having paid for your ecards online, we make it simple to copy your ecard links and paste them into your email to send out. Or use our sending service.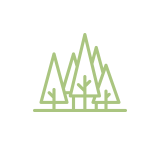 10 Trees Planted
When the project is complete we work with partners to plant the trees in global reforestation schemes that produce amazing eco benefits.
Testimonials
See what our customers say about our Christmas Ecards
Almost 200 Christmas Ecards For Business To Choose From
The choice of Christmas ecards for business just got bigger with many new additions to our portfolio. Not just new images but new music and animations as well. Together with the new on-line design process you'll be able to create your corporate Christmas ecards exactly as you want them.
You want multiple signatures – no problem. Use your own photographs – we can do that too. Our customer support is always ready to help. And to make things even easier, you can now search our portfolio by holiday theme and occasion.
Get Started
Custom Corporate Christmas Ecards
Ecards with a little extra pizazz
Every customer is different and has a unique set of requirements to make their project perfect. We offer more customized corporate Christmas ecards with specific visual and audio content. If you want to take this option, please get in touch.
See our Selection
Ecards For Everday Business Use
Consider the benefits of using ecards all year round
Many of our customers send personal ecards to friends and family privately, so we thought, why not provide a range of everyday ecards for business? Even better, let's make them absolutely FREE to use.
Our everyday corporate ecards are 2 pages long and customizable just the way you want. Take a look and if you like, send your first one right now.
See our Selection
Blog
Our latest thoughts on green issues & ecards