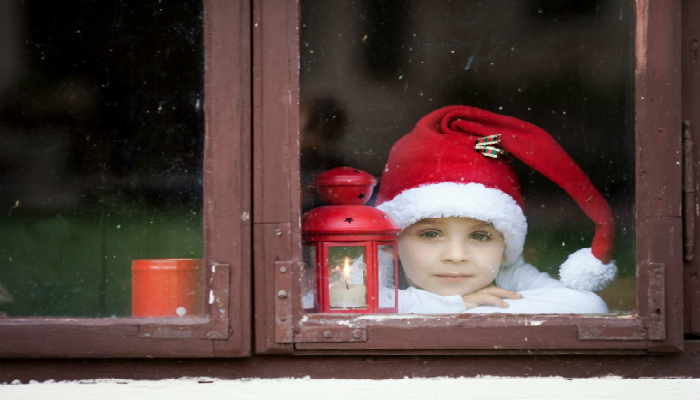 Childs Christmas Dream
Christmas is a special time of the year for most people, but it is a very special time for children.
No matter how hardened we have become over the commercialism of the festival, surely none of us have forgotten how we felt about Christmas when we were children.
How Christmas Eve seemed to last forever and Christmas day disappeared in a flurry of excitement and wrapping paper.
Now when we look into a child's face at Christmas time, can we imagine what is going through their minds?
Moreover, can we remember what was going through our minds at Christmas when we were young?
On our "Childs Christmas Dream" ecard, we have a picture of a young child staring plaintively out of a window.
What we wonder is going through his mind?
Is he bored and just wishing the days away?
Is he waiting for his mother or father to come home with some Christmas treats?
Or is there something else going through his mind?
Our "Childs Christmas Dream ", one of our selection of electronic Christmas cards for business, asks that question of anyone who sees it, and the beauty of this card is different people will have different answers going through their minds.
By sending this ecard to your friends in your business community, you are giving them the opportunity to relive their childhood memories of Christmas.
You can also use our optional pages to send news of your company. You can add your logo, any slogans, and links to your website.
Using our Christmas ecards for business has the benefit of freeing you of the inconvenience of addressing and posting traditional cards through the post.
It also has another benefit.
By sending one of our electronic Christmas cards for business, you can promote your company's support for green issues. For every ecard we sell, we plant ten or more trees.
You can help the environment by using Christmas ecards for business.