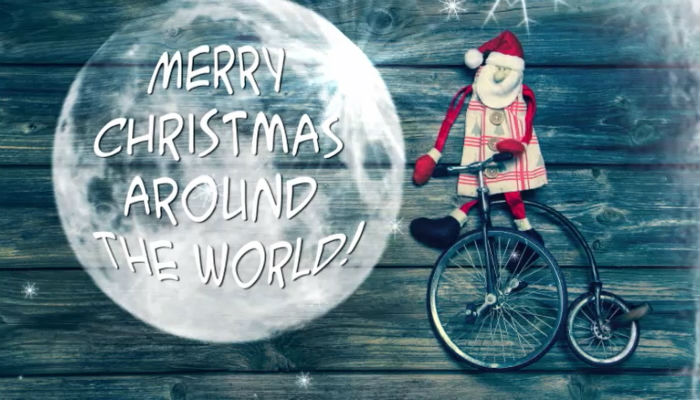 Christmas Around World
Christmas in a round world, or Christmas around the World, the message on our "Christmas Around World" can be construed in either way.
Whichever way you take it, the cheerful picture of a round snowball world and a dipsy Santa Clause on a bicycle will send a message of cheer and fun to all of your business friends at Christmas time.
To add to this cheerful image, you can add a seasonal greeting in the space provided.
You are not restricted to just the front page to get your business messages through. There are three optional pages for you to add more yuletide greetings as well as your company's logo, website links and other information.
Information making your contacts aware of your commitment to the wellbeing of the environment can be displayed on one of the optional pages.
Your business community will be made aware that every time we sell one of our Christmas ecards for business three trees are planted.
Electronic Christmas cards for business make sending your Christmas mail out without the trouble and expense of the traditional method, using paper cards, envelopes, costly stamps and no rushing to meet the deadline for the last Christmas post.