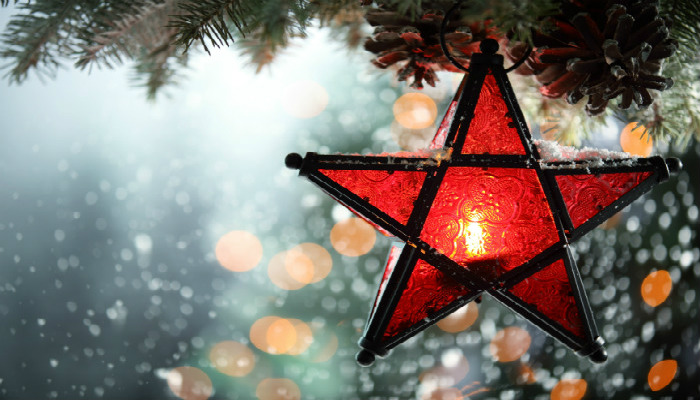 Christmas Starlight
Starlight at Christmas has a magical feel to it.
Stars and starlight play a big part in the Christmas story. Bright starlight led the three wise men to Bethlehem.
The starlight on our "Christmas Starlight" electronic Christmas card comes from a decorative glass star that glows softly for a candle encased inside.
As one of our electronic Christmas cards for business, it offers you a simple and economic way of sending your Christmas mail.
The attractive front page has space for you to send your Christmas message to your business contacts and colleagues.
Then you have the option of three extra pages to add a longer message and your corporate logo.
You can also add your link to a website and your telephone contact numbers.
A third page offers you a place to advertise your concern for the environment.
We plant ten trees for every one of our business holiday ecards sold and if you wish, we could plant more.
Helping the environment is only one of the benefits of using our Christmas ecards for business.
By e-mailing your Christmas cards instead of posting them saves you both time and money.
No paper cards, envelopes and stamps to be purchased.
No time spent addressing labels and physically having to post your cards.