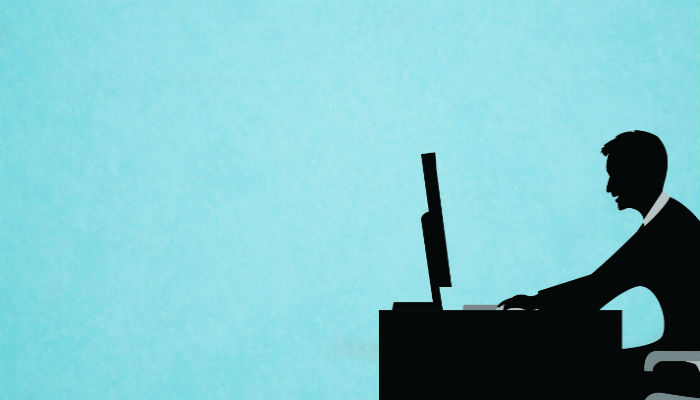 Computer Humour Blue
This ecard is a comedian's blank canvas! The background to the corporate ecards is blue and the picture on it shows a man sat at his company computer desk. There are so many things that could be done with this ecard and because you can add your own caption and personalised message, the options are endless. Send it to cheer up a colleague in work, give it to a computer analyst for their birthday or send a joke to your entire office to build up moral. Whatever you want to use it for, your creative skills are bound to get a smile.
These ecards can be sent to anyone with an e-mail address and you can choose different preferences for each person you send ecards to. For example, you can link it to social networks, add your own signature and even design the style of your message. It's like making ecards from scratch and the thought will be appreciated by every business relationship that receives one. Take a look at the other ecards on offer. You'll find a great selection for every occasion! If your business sends Christmas greetings and they aren't already electronic then get in touch in December to see our corporate Christmas ecards.