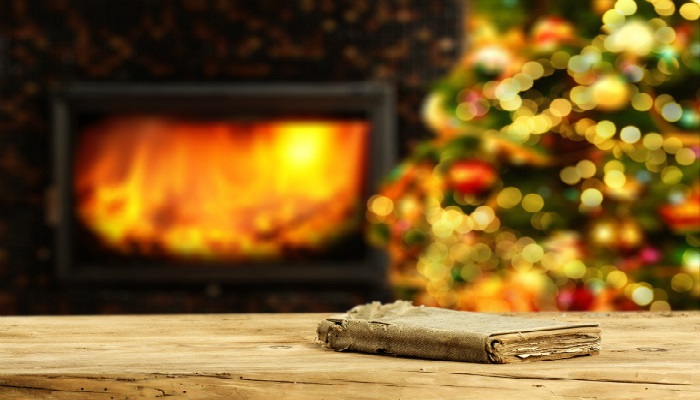 Cosy Christmas Fire
On a cold dark winter's night, when the weather outside is blowing a hostile chill wind that is so cold, that you feel it is somehow trying to reach into your very soul, this is the time when the desire for a warm glowing fire is uppermost in your mind.
You desire the cosy warmth of a flickering fire that will fill your room with a soft glow and comforting warmth.
We are sure that many of your friends and business colleagues will be feeling the same.
So why not send them our "Cosy Christmas Fire" ecard?
The front page of this cosy card has a picture of a warm fire along with some twinkling lights on a Christmas tree.
With space on the picture for you to write a Christmas greeting, this is just the card to warm the hearts of your friends and business contacts.
If you want to write some extra messages and add some of your company's images, we have added three optional pages for you to do just that.
By sending one of our Christmas ecards for business, you will not be sending just Christmas cheer. You will let people know you have the wellbeing of the environment at heart.
Every time one of our Christmas cards is sold we plant ten new trees, and you can advertise that news on one of the three optional pages we provide.
However, when you send our "Cosy Christmas Fire" e Christmas cards for business out you are not only helping to save our planet, but you are also saving yourself money by not having to buy paper cards, envelopes in which to send them, and costly postage stamps.