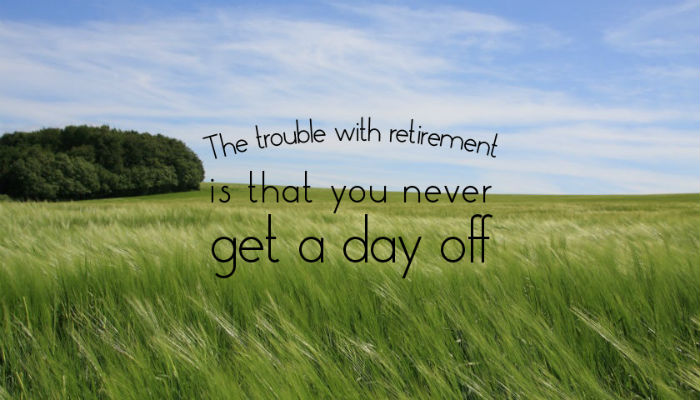 Fields of Barley
Retirement is an exciting time in anyone's life. The realisation that you are finally escaping the rat race of a working schedule and allowing some time just to enjoy and relish in being you.

There are plenty of sentimental ecards on the market available to celebrate someone who is retiring, but our "Fields of Barley" is one that has a slightly more amusing edge to it.

Whilst the imagery used in our fantastic business ecards is of a more sedate and serene nature, the message is one of humour.
"The trouble with retirement is that you never get a day off" is the quotation used on this ecard and we have to say that we agree (although having all the time in the world to relax and slow down seems like a great idea to us).
As well as giving you a great base quote for your retirement ecards, we also provide you with the tools to customise and personalise the ecards in order to make it your own.
With space on the inner of the card to put your own text and even room to add a company logo just so they don't forget about you, this is the perfect way to give someone a send-off that they will never forget! At the Christmas holiday period please stop by and see our holiday ecards for business in all their wonder.