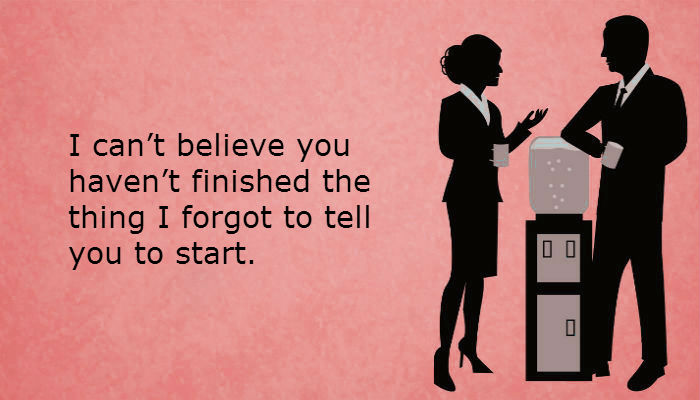 Forgetful
Looking to inject some humour into your corporate ecards? Are you someone who likes to take a walk on the lighter side of life? If the answer is yes to these questions then perhaps our "forgetful" ecards is the right one for you.
Featuring a scenario that we all recognise "I can't believe you haven't finished the thing I forgot to tell you to start" alongside a simple yet bright and colourful design, the ecards are sure to put a smile on the face of the recipient.
But who can you send this ecard to? Perhaps you have a networking contact that you want to check in with and make an impression with a different take on business ecards? Or maybe you are celebrating a colleague moving on in the world of business? Whatever the occasion "Forgetful" is the perfect card.
Much like the rest of our fantastic range of work based ecards, "Forgetful" is available for you to customise with your own choice of text as well as providing you with space to incorporate your own company logo should you wish to.
This means that the card is ideal to use not only as celebratory item but also a networking and marketing tool for your business! Come the Christmas holiday season please be sure to drop by and see how eCO2 Greetings offer the best corporate holiday ecards around.