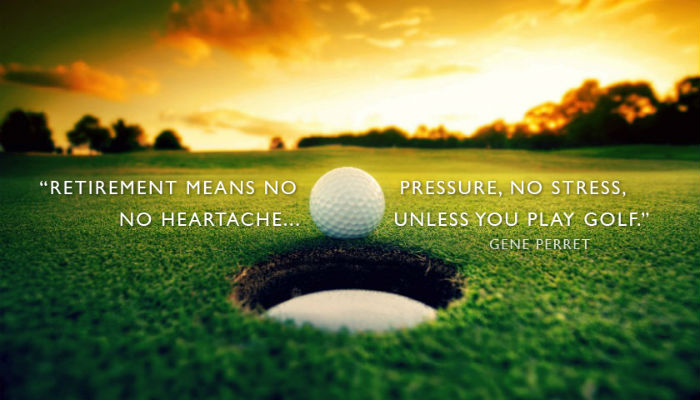 Golfing Retirement
Do you have a golf mate soon to be retiree in your midst at work? Are you looking for the perfect corporate ecards to send to them one their big day?
Perhaps our "golfing retirement card is going to be the right one for you?
Featuring not only an iconic golfing scene on a beautiful orange skyline this ecard also displays a quote that will touch a nerve with all those who like to tee off from time to time.
"Retirement means no pressure, no stress, no heartache unless you play golf" something that we are sure many golf lovers can agree with.
The best part of these ecards isn't just the fantastic picture and quote on the front, but also the fact that we have designed our ecards to be as customisable as possible. Take the time to amend the front of the ecard, or perhaps put your own message in the inner pages. You can even choose to put your company logo inside the card, just to make sure that they don't forget you whilst they are living it up on the green!
With these great ecards you can be sure to get a whole in one when you send it to your much missed colleague! We would love the opportunity to help your Christmas holiday marketing with our eco friendly corporate holiday ecards.