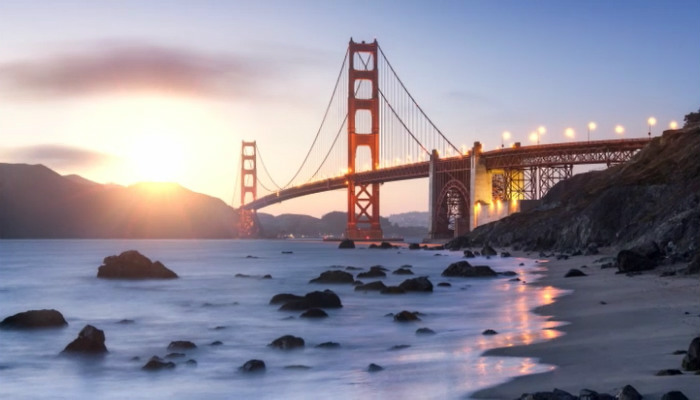 San Fran Holiday
San Francisco, city of the Golden Gate Bridge, little cable cars that reach halfway to the stars and people always leaving their hearts there, and you are on holiday in that magical city.
You are enjoying the experience so much you wish to share it with all your business friends and colleagues, and the easiest and cheapest way to this is to send our "San Fran" holiday ecards for business.
This ecard is just one taken from our very large selection of holiday ecards for business.
With an impressive picture of the iconic Golden Gate Bridge on the front page and three optional pages for you to send your message and promote some goodwill for your company.
The front page has space for you to add a short message.
Page 2 has space for you to expand your message and add your company logo.
Page 3 lets your contacts know you are a person with a green agenda by allowing ten new trees to be planted, we plant ten trees with every e-card we sell. You have the option to increase the number of trees you want to plant.
Page 4 allows you the option of adding your website links, signatures of your teams and your telephone number.
When you are enjoying a holiday away from your office, using one of our corporate ecards to send messages to your business community makes sense.