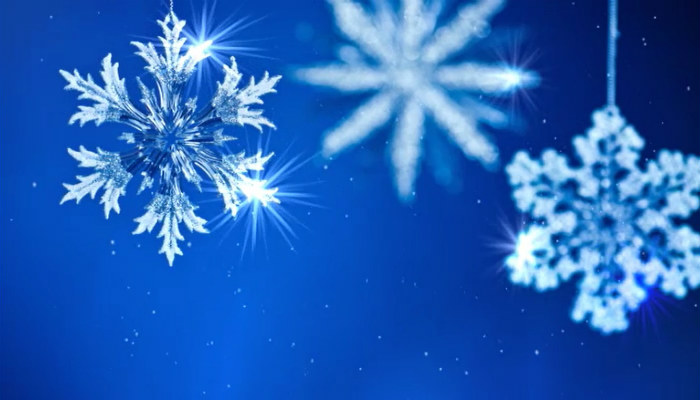 Snow Decs
No matter where ever they are in the world the sight and feel of snow always reminds some people of Christmas.
For all those people who always experience snow at Christmas and for those who have never seen snow at Christmas or any time of the year, our "Snow Decs" corporate holiday ecards will stir their imaginations and bring the feeling of snow and cold winters nights into their thoughts.
The picture of hanging snowflakes against a dark blue background on the front page is just the image needed to conjure up those December nights.
In addition to this thought-provoking image, there is space for a special seasonal message on the front page, plus the tune of "Walking in a Winter Wonderland" to add to the festive feelings.
There are three optional pages to allow additional message and images to this ecard.
Page 2 will allow you to add an additional message, your company logo and animate the message if wish.
On page 4, you can add links to your webpage, signatures from your team and your telephone contacts.
Page 3 will see you as a promoter of green ecology by sanctioning the planting of 10 new trees by buying one of our corporate holiday ecards. You will also be offered the option to increase the number of trees you want to be planted.
By sending out our corporate ecards, you will save your staff time and your company money.