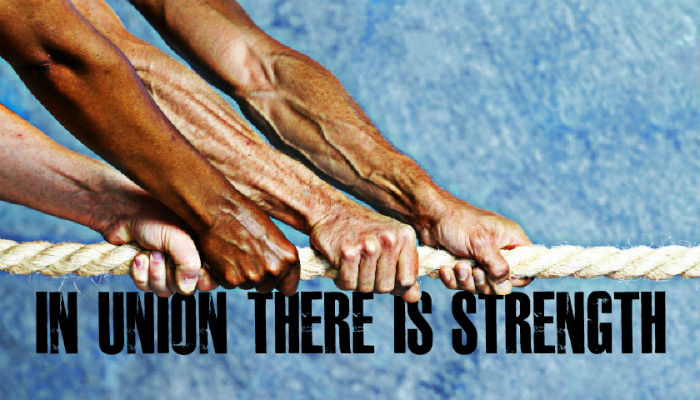 Team Strength
"In union there is strength" is a simple message that is ultimately incredibly powerful too. In fact, aside from being a motivational phrase, we actually recognise the truth in this statement. So much so that we decided to include it in our range of business ecards ideal to send round the office or just within your team.
One thing that makes this particular ecard so popular is the simplicity of the design. Featuring not only the quotation but also a picture of a tug of war, you can send the right message without over complicating or diluting it.
Just like the rest of our range, you can also edit and customise the ecards themselves before you send. Adding in your own message, text and perhaps even a logo, there is so much that you can do to make sure that this particular greeting card is truly your own.
With such an emphasis on unity, why not use these ecards as an invitation to a team function or away day with the mindset of bringing the members together, thinking and acting as one!
Why work alone when you can come together and make achieve something truly remarkable, after all together there is great strength that flying solo simply cannot achieve!
Did you know that we have the largest portfolio of holiday ecards for business so that your clients can receive a holiday greeting this Christmas time? Check it out for yourself.