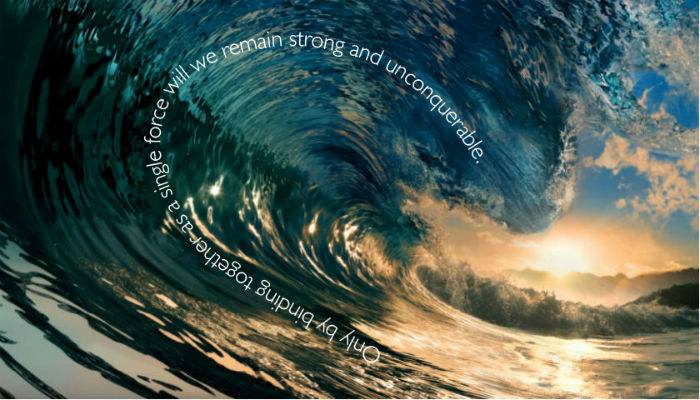 Team Wave
Ride the wave of unity and strength in your own business or team by sending round these motivational and inspirational business ecards to all of those people who give their all to you!
There is something truly beautiful about the image of a wave, the raw power of the sea alongside the crisp clear waters. When you mix in this powerful imagery with the wise words of "only by binding together as a single force will we remain strong and unconquerable" you can create ecards that cannot help but effect even the hardest of colleagues and motivate them to perform to the best of their ability for your business.
We also provide you with the option to add your own text into the ecards; giving you the chance to further make an impact when it is sent out. Even the simplest of text can easily motivate those around you to give that little bit extra to their day to day working.
So just by taking the time to put together this simple ecard you can really improve your chance of surfing away into the horizon of success. So why not jump aboard, it is going to be one amazing ride! If you wish to join our Christmas revolution where we plant 10 trees with every ecard we would love to see you sample our Christmas ecards for business.