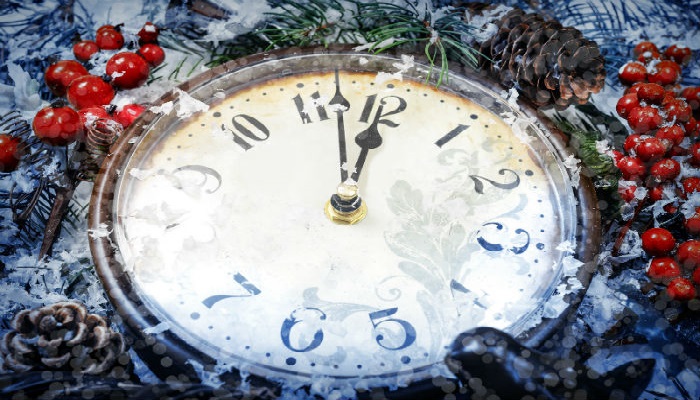 Time to Celebrate
December is a month of celebrations, Christmas Eve, Christmas day, the ending of the old year and the beginning of a new one.
Although it is not possible for you to celebrate these festive occasions with everyone personally, you can let them know you are thinking about them with our "Time to Celebrate" ecards.
This attractively designed ecard is just one of our selections of corporate ecards.
The eye-catching front page has a picture of a clock surrounded by festive greenery and red berries.
There is space on the clocks face for a special message.
This is accompanied by the wistful tune of Auld Lang Syne.
As well as this festive front page, there are three optional pages for you to add other messages to the ecard.
Page 2 gives you ample space for your company logo and an expanded celebratory message and animating the message if you want to.
Page 3 lets people know you have contributed to the wellbeing of the planet by being responsible for planting 10 planting trees.
This happens whenever someone buys one of our corporate holiday ecards. if you wish you could ask for more tress to be planted.
Page 4 is a page where you can add any of your team's signatures, add links to your website, and add your telephone number.
Sending corporate ecards out at the festive time saves you both time and money.