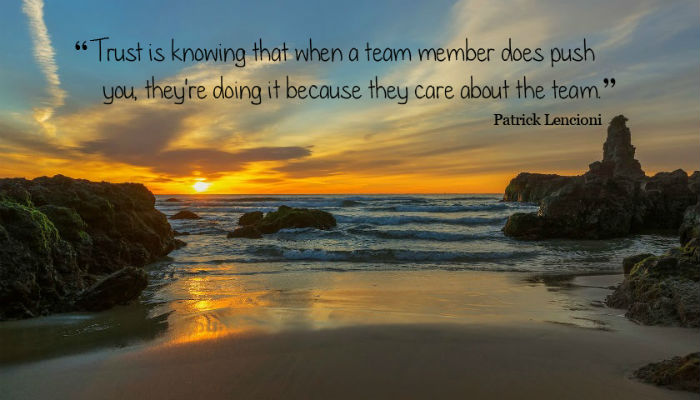 Trust Teammates
Trust; one of the vital parts of creating a team that not only works well together but is successful too in everything they set out to achieve.
There are plenty of ways that you can create a feeling of trust and honesty amongst your colleagues or employees as well as giving them a place whereby the can feel comfortable to be open with their own thoughts and opinions.
These particular corporate ecards are ones that embraces not only the beauty of trust but also places an emphasis on the importance of a balanced approach to teamwork. Aside from the beautiful quote of: "Trust is knowing that when a team member does push you they're doing it because they care about the team" the ecards also have an almost iconic landscape scene in the background giving it a real sense of beauty to go with the poignancy of the words included.

Talking of words included, as with others in the range you can decide to include your own personal text, perhaps a note from you explaining why you have decided to send round the town and you can even place the logo of your company inside the ecards too, making it a corporate communication that is instantly recognisable. Speaking of making a memorable impact, do you send Christmas ecards to your clients? If so then you will do well to find any better corporate Christmas ecards than what we offer at eCO2 Greetings.