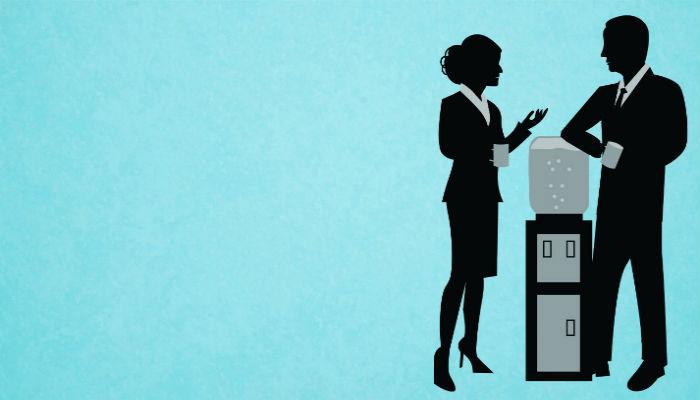 Water Cooler Humour Blue
The beauty of these business ecards is that it can be whatever you need it to be! The Water Cooler Humour Blue ecards have a blue background and shows a male and female standing at an office water cooler discussing something. There has been no caption added to this ecard so you can add your own and make someone's day. Most workplaces have many inside jokes and many situations to poke fun of so there are an array of things that could be said on this card. Send it to one of your colleagues and watch the atmosphere in the office instantly brighten.
You can even add a personalised message to whoever you're sending it to and choose your own preferences too! How about adding your signature, linking it to a social network site or adding your logo? Let your ideas roll and watch your colleagues face as they open their ecards. There are so many other ecards for every occasion on this website, so ditch the stamps and do things the modern way with these fantastic personalised messages. Talking of stamps, how many do lick each Christmas when sending out your company Christmas cards? Well you'll be licking your lips when you see our Christmas ecards for business. Enjoy !