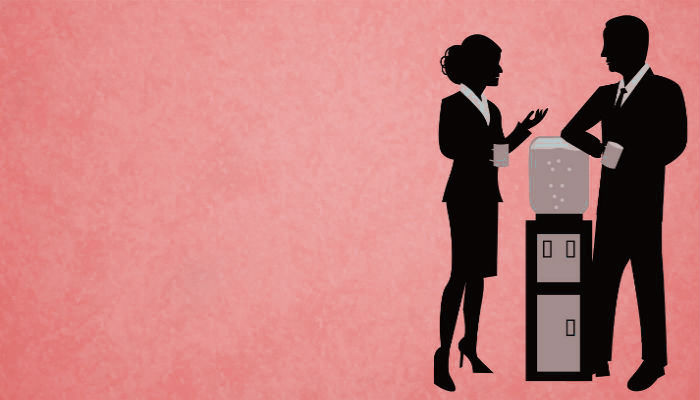 Water Cooler Humour Red
There are so many different types of business ecards in the stores today but none of them will allow you to completely personalise what you want to say. With this e-card, what it says is entirely up to you and adding a joke that your work colleagues will understand could really get the office laughing. The ecards have a red background and on the picture is a male and female talking at the office water cooler. There is no caption because it has been left blank for you to fill in. Let your mind come up with the most outrageous quotes and share them with your fellow co-workers to see the office spirits lifted.
There's nothing more fun than a bit of procrastination so go nuts with what you can do with this ecard. It will be instantly sent to recipients and there are lots of preferences for you to choose from. Why not design your own message inside and add your own signature? There are ecards for all occasions on this website so take a browse through our other sections when you're finished! Did you know that we plant 10 trees for all companies who purchase from our Christmas ecards for business? Why not tell your colleagues and get in touch this coming Christmas season.