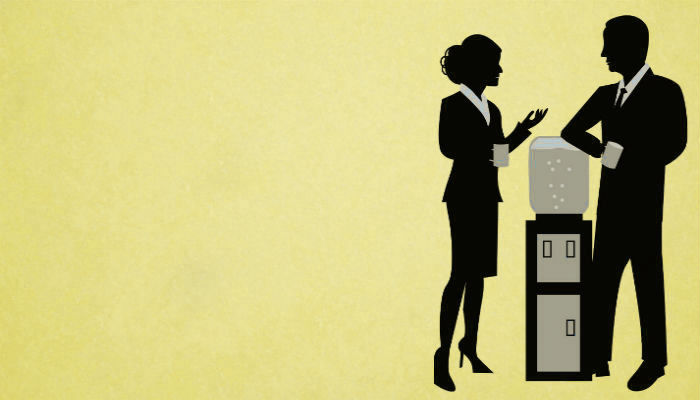 Water Cooler Humour Yellow
Have you got a joke that a colleague will laugh at but no way of creatively telling it? Why not use our fantastic Christmas ecards for business to give your co-worker a giggle. The ecards have a yellow background and on the picture are two colleagues having a chat at a water cooler. The caption has been purposely left blank for you to fill in so you can write whatever springs to mind. It's a great way of personalising a message, whether it's just for a joke or you want to wish someone 'Happy Birthday' in a unique way. Ecards ensure fast delivery to anyone with an email address and there's no fussing around with postage so that you can focus on your other business.
This ecard can include your own message and you can design how it's presented. You can also add your own signature and link it to a social network site. There are so many possibilities with these ecards, so have fun with it and it's sure to be appreciated. There are many more ecards available on the website for a variety of different occasions so take a look through the sections! Does your business market itself to your clients at Christmas time? If so then you should have a look at our market leading business Christmas ecards.