Professional quality designs

Mobile friendly email cards

Award winning support team
Why Our Cards Are So Green
10 trees are planted with all purchases made
That's what you get when you design your email cards at eCO2 Greetings. That's because we plant 10 trees with all email holiday cards for business we sell.
10 tonnes of CO2 are offset over the lifetime of the 10 trees we plant on your behalf. That's great news for the environment but also great news for your brand because you will have significantly reduced the carbon footprint of your business.
Get Started
4 Simple Steps To Awesome Corporate Email Cards
We take the stress out of Christmas marketing for your business
Choose Themes
The first step is to preview and then select your main and background images for your ecard from our extensive, high quality portfolio.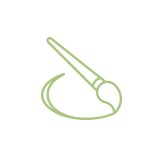 Customise Email Cards
All the tools to personalize your ecard are at your fingertips, from uploading a logo to adding live website or social media links.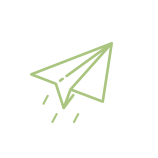 Send Emails
Sending your business Christmas email cards couldn't be easier. We guide you to send them. Or, ask us to send it for you.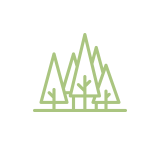 10 Trees Planted
After the dust has settled on a successful ecard project we get in touch with our charity partner to plant your trees.
Testimonials
See what our customers say about our Christmas Ecards
A Large Portfolio of Email Holiday Cards For Business To Choose From
Our cards are built upon a perfect balance of quality and personality. The cards spring into life with simple yet effective animation to deliver the warm message that all Christmas greetings are about.
Our portfolio offers great diversity should you wish to send an ecard that is modern, natural, traditional or religious. Here are just a few sample animated email cards that will be full of life with your final project.
Get Started
Customised Corporate Email Cards
Seasonal emails that will impress your clientele
Our custom card range typically uses your material to deliver that extra personal touch to your audience. Our custom cards for Christmas offer businesses with a bigger budget a great option to deliver something memorable to your users.
See our Selection
Motivate Colleagues With Business Email Cards
Sending ecards throughout the year could grow relationships
We believe that email cards cards are a fantastic medium for business communication throughout the year,not just at Christmas time. Our everyday ecard product offers a range of ecards that can be sent to clients and colleagues to communicate events such as good luck, birthdays and well done.
So why don't you give it a try now and start strengthening your relationships in a fun way.
See our Selection
Blog
Our latest thoughts on green issues & ecards